By Wes Goodman at Bloomberg
Never before has the Bank of Japan done so much to achieve so little.
Even after arranging a record stimulus program and reducing a key interest rate to less than zero, the central bank has failed to boost inflation to its goal of 2 percent. Stocks are little changed from where they were in October 2014 when Governor Haruhiko Kuroda expanded his package of asset purchases. Exports are declining. One measure of bank lending is at a 14-year high, though loan growth is slowing compared with a year ago. While most sovereign bond yields have turned negative, corporate borrowing costs are lagging behind.
A central bank using up its policy tools doesn't bode well for a nation with the world's largest debt burden, according to Fitch Ratings Ltd., which reduced Japan's credit rank in 2015. The BOJ's decision to hold off on adding stimulus last month, as it evaluates the impact of negative rates, sent the yen surging and stocks slumping.
"Japan might be starting to run out of road a bit on the monetary policy front," said Andrew Colquhoun, the head of sovereign rankings for the region at Fitch in Hong Kong. That "would tend to undercut one of the sources of support that the sovereign ratings have had."
Kuroda reiterated on Friday that the BOJ will "take additional easing measures without hesitation in terms of three dimensions -- quantity, quality, and the interest rate -- if it is judged necessary for achieving the price stability target."
The following four charts show where the BOJ is succeeding and failing:
CHART 1: While the central bank has succeeded in its aim of pushing down government bond yields, the declines in corporate borrowing costs are starting to run out of steam.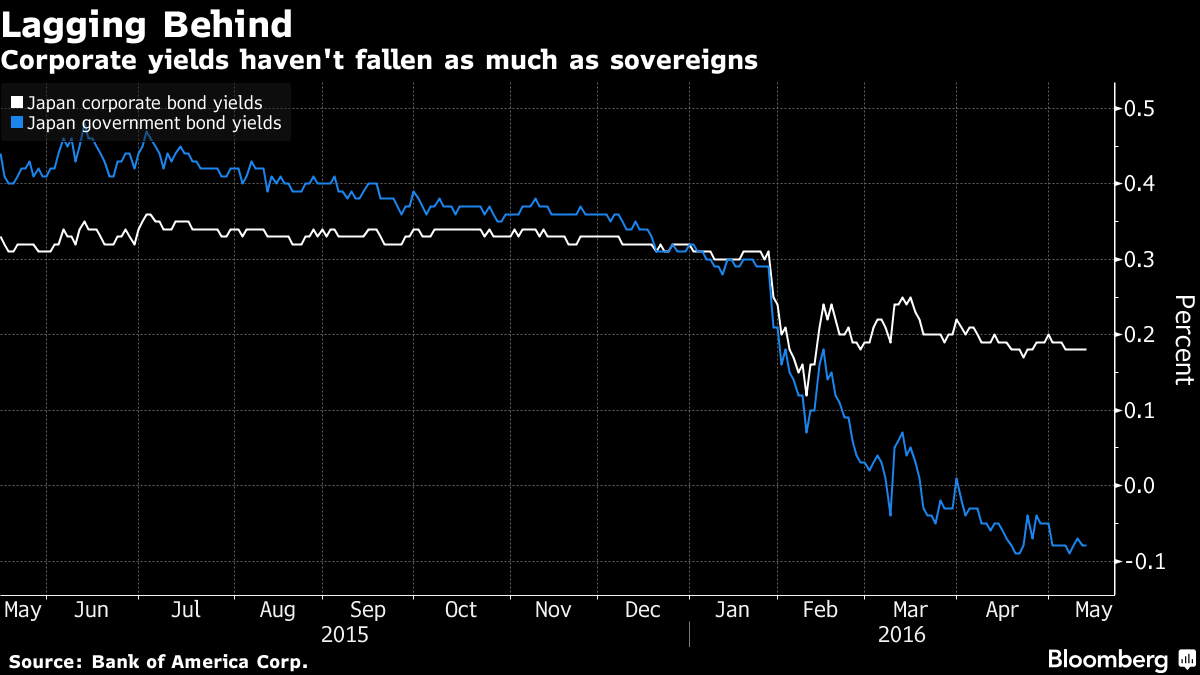 CHART 2: The BOJ is falling short of its 2 percent inflation goal, by measures that include and exclude energy costs. Inflation swaps also show investors expect consumer price increases to hold close to zero for the next decade.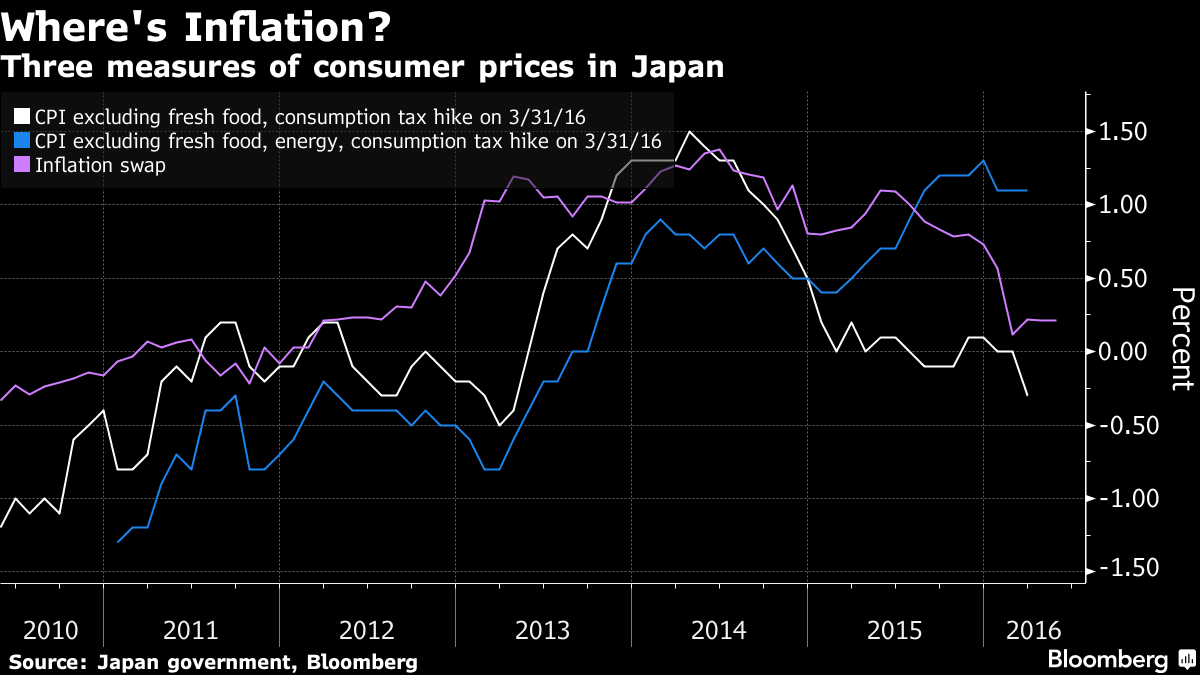 CHART 3: Kuroda said his policies should underpin stocks and weaken the yen. The opposite is happening.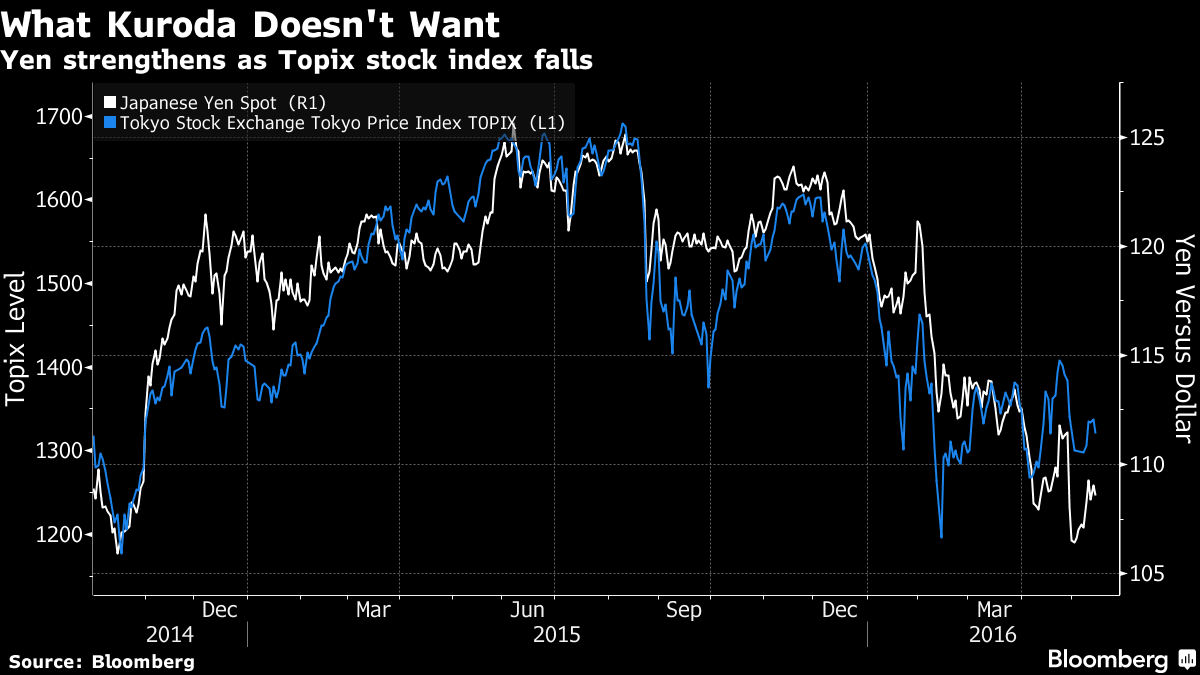 CHART 4: Two key metrics on the health of the economy are headed south.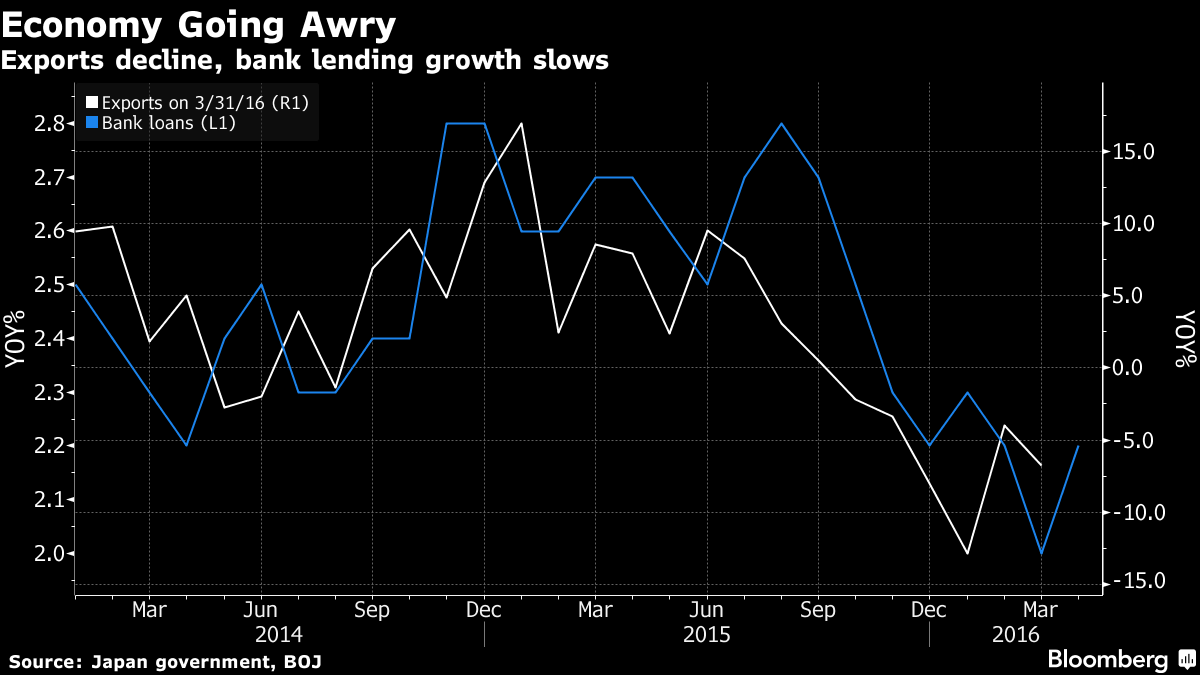 Source: Never Has BOJ Done So Much for So Little Benefit - Bloomberg