By Vrishti Bengal at Bloomberg
With funds running short to sustain an infrastructure spending spree that's underpinning India's economic growth, Finance Minister Arun Jaitley will step up pressure on state-run companies to pick up the slack.
Jaitley plans to meet public-sector companies in November -- two months earlier than usual -- to urge them to pay higher dividends if they don't invest more, according to two people familiar with the discussions. The dividends will go to the government, which is the majority shareholder in companies like Coal India Ltd., the world's largest producer of the fuel.
"Public investment is pretty much the only thing that's propping up growth right now," said Jyotinder Kaur, an economist with HDFC Bank Ltd. near New Delhi. It's crucial for public sector companies and state governments to keep up the momentum, she said.
 Prime Minister Narendra Modi is seeking to bolster growth that remains below potential even while outpacing other emerging markets reeling from China's slowdown. Yet weak tax revenues, higher spending and lackluster returns from state asset sales are making it harder for him to invest while still narrowing the budget deficit to an eight-year low.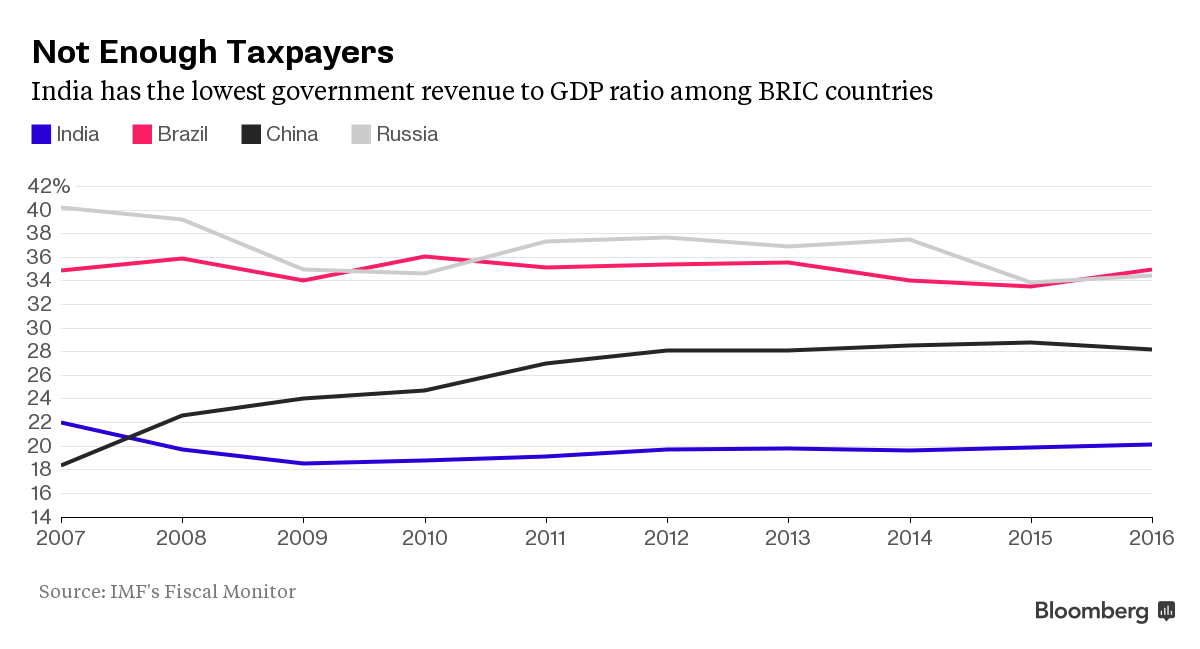 The deficit reached 67 percent of the goal in the first five months of the fiscal year through next March, jeopardizing Jaitley's goal of reducing the shortfall to 3.9 percent of gross domestic product. Tax collections are forecast to be about 7 percent lower than estimated and new expenses are piling up, including higher army pensions and wage increases for state employees.
"The only way the government may stick to the 3.9 percent target would be by cutting down on their expenses" including infrastructure, said Kunal Kundu, an economist with Societe Generale SA in Bengaluru. "Which is not good news."
Jaitley will seek a dividend of at least 30 percent of net profits, one person said, asking not to be named because of government restrictions on speaking to the media. D.S. Malik, a spokesman for the Finance Ministry, declined to comment.
All state-run companies must pay a dividend of at least 20 percent -- or 30 percent in case of energy or infrastructure firms, according to rules in place since 1998. While the government can seek higher payments as a majority shareholder, the final decision will depend on company boards that are autonomous under Indian law.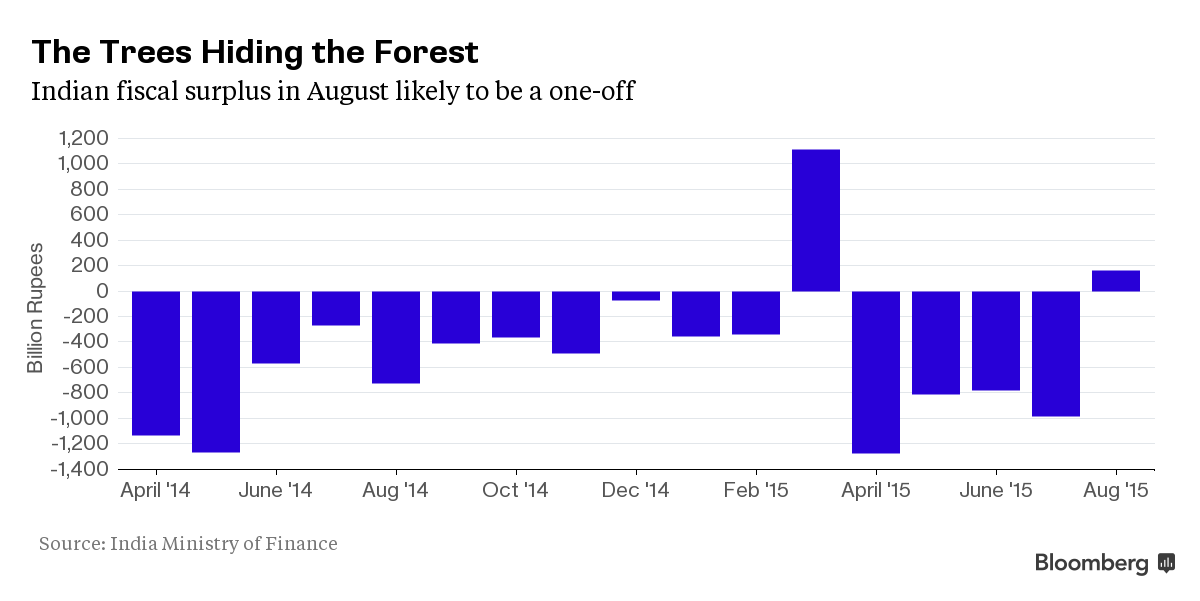 In recent years, India has relied more on dividends from state-run companies to plug budget holes. Jaitley budgeted a record 362 billion rupees dividend from state-owned companies in the current financial year, up 27 percent from last year and double the amount a decade ago. He also made a last-gasp appeal for higher dividends in the last financial year, following in the footsteps of his predecessor from a previous government.
Just five companies -- Indian Oil Corp Ltd., Oil & Natural Gas Corp Ltd., Coal India, Bharat Petroleum Corp Ltd. and NMDC Ltd. -- can provide 90 percent of the target if their net profit meets analyst estimates and they pay the same dividend rate as last year, according to data compiled by Bloomberg. Together they had free cash of $13 billion in the year through March.
India's benchmark stock index is little changed so far this year, compared with a 30 percent gain in in 2014. Coal India shares have fallen 11 percent this year, while ONGC is down 25 percent. Indian Oil has gained 20 percent in that time.
Jaitley has spent more on roads, railways and ports to boost India's growth. By August the government had achieved 39 percent of its plan capital spending, a proxy measure of project investment, compared with 31 percent during the same period a year earlier.
In August the government got some help from a 659-billion rupee windfall dividend from the central bank that gave them a budget surplus for the month. That was surprising because any excesses usually come toward the end of the year when the administration slashes spending.
Even so, deficit worries are mounting as Jaitley falls short on other targets. So far the government has pocketed only 18 percent of his asset-sale goal for the fiscal year. New spending approved last month for military veterans will cost about 100 billion rupees, and 250 billion rupees will be injected in 13 state owned banks.
The government needs to increase the number of taxpayers to ensure a steady stream of revenue, according to Sonal Varma, an economist at Nomura Holdings Inc. For instance, farmers aren't taxed in India, even though agriculture contributes 17 percent of GDP. Revenue as a share of the economy is the lowest among the biggest emerging markets.
"That's the crux of the problem," she said by phone.
Source: India Is Spending Billions to Populate a Remote Area Claimed by China - Bloomberg