By James Mayger at Bloomberg
The Bank of Japan will release updated inflation forecasts this Friday. These are an indicator of when, or if, the bank's  board members see Japan reaching the inflation target of 2 percent.
If history is a guide, the forecasts will probably be cut again, with some people with knowledge of the board's discussions seeing the possibility of a reduction in the estimates for this and next fiscal years.
The bank has had to lower estimates for all four years from 2014, as the chart below shows.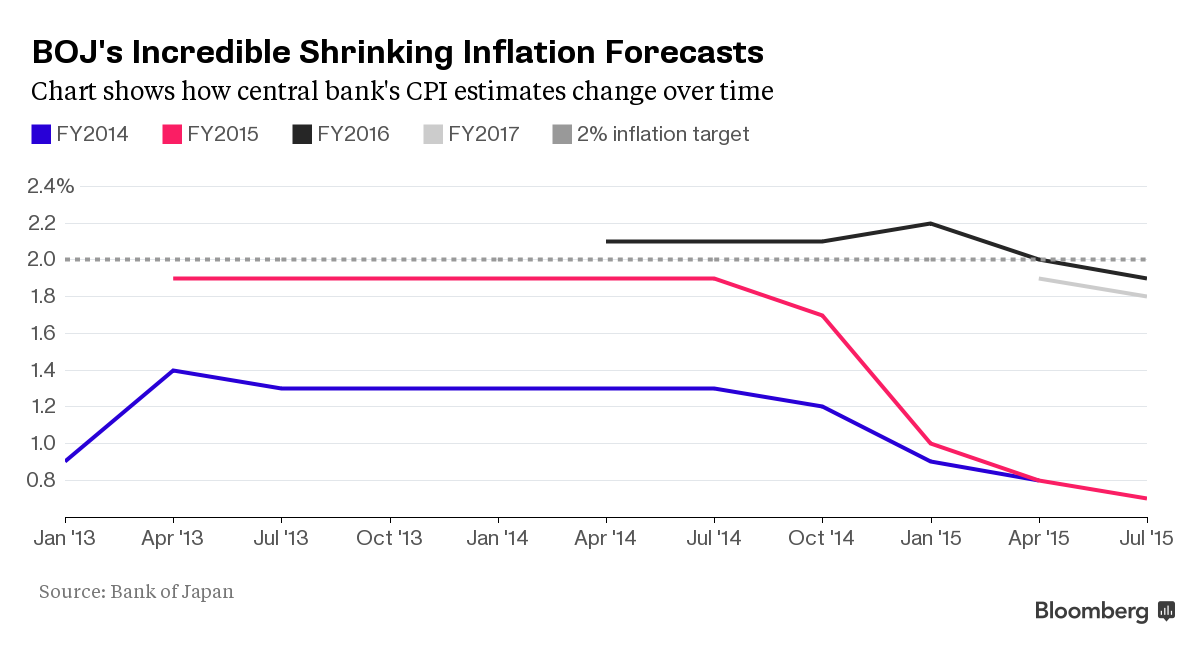 Japan's central bank was the second worst inflation forecaster, according to a Bloomberg survey which compared it to the Bank of Canada, the Federal Reserve, the European Central Bank, and the Bank of England. The BOJ's gross domestic product estimates were the least accurate.
While Governor Haruhiko Kuroda says he sees the nation hitting that target sometime around the six months from April, the bank isn't forecasting inflation that high for any full year through the fiscal year that ends in March 2018.
The forecasts for prices and growth are the median of estimates made by the bank's nine board members and exclude effects from increases in Japan's sales tax.
Source: Reality Keeps Beating BOJ's Inflation Forecasts - Bloomberg