David Stockman
David Stockman is the ultimate Washington insider turned iconoclast. He began his career in Washington as a young man and quickly rose through the ranks of the Republican Party to become the Director of the Office of Management and Budget under President Ronald Reagan. After leaving the White House, Stockman had a 20-year career on Wall Street.
At the podium, Stockman's expertise and experience cannot be matched, and he has a reputation for zesty financial straight talk. Defying right- and left-wing boxes, his latest book,

Trumped!: A Nation on the Brink of Ruin and How to Bring it Back

, catalogues both the corrupters and defenders of sound money, fiscal rectitude, and free markets. Stockman discusses the forces that have left the public sector teetering on the edge of political dysfunction and fiscal collapse and have caused America's financial system to morph into an unstable, bubble-prone gambling arena that undermines capitalist prosperity and showers speculators with vast windfall gains.
Stockman's career in Washington began in 1970, when he served as a special assistant to U.S. Representative, John Anderson of Illinois. From 1972 to 1975, he was executive director of the U.S. House of Representatives Republican Conference. Stockman was elected as a Michigan Congressman in 1976 and held the position until his resignation in January 1981.
He then became Director of the Office of Management and Budget under President Ronald Reagan, serving from 1981 until August 1985. Stockman was the youngest cabinet member in the 20th century.
Although only in his early 30s, Stockman became well known to the public during this time concerning the role of the federal government in American society.
After resigning from his position as Director of the OMB, Stockman wrote a best-selling book,

The Triumph of Politics: Why the Reagan Revolution Failed

(1986). The book was Stockman's frontline report of the miscalculations, manipulations and political intrigues that led to the failure of the Reagan Revolution. A major publishing event and New York Times bestseller in its day,

The Triumph of Politics

is still startlingly relevant to the conduct of Washington politics today.
After leaving government, Stockman joined Wall Street investment bank Salomon Bros. He later became one of the original partners at New York-based private equity firm, The Blackstone Group. Stockman left Blackstone in 1999 to start his own private equity fund based in Greenwich, Connecticut.
In his newest New York Times best-seller,

The Great Deformation: The Corruption of Capitalism in America

(2013), Stockman lays out how the U.S. has devolved from a free market economy into one fatally deformed by Washington's endless fiscal largesse, K-street lobbies and Fed sponsored bailouts and printing press money.
Stockman was born in Ft. Hood, Texas. He received his B.A. from Michigan State University and pursued graduate studies at Harvard Divinity School.
He lives in Aspen, Colorado, with his wife Jennifer Blei Stockman. They have two daughters, Rachel and Victoria.
" … Stockman is a distinctly angry man with a lot to say … he believes that the American government has badly lost its way … because crony capitalism has perverted policy making and upturned free market principles. As a result, the country is drowning in debt that will eventually bring it down and destroy the credibility of the Fed." — Financial Times
Lee Adler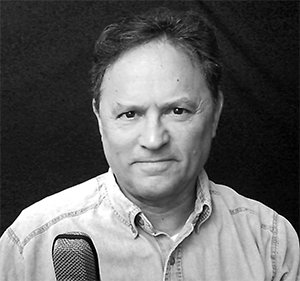 Lee has been publishing The Wall Street Examiner and its predecessor since October 2000. He also provides analysis and charts for David Stockman's Contra Corner which, in its first incarnation, he helped to develop.
He's held a wide variety of finance related jobs in the past 44 years, including a stint on Wall Street in both analytical and sales capacities. Prior to starting the Wall Street Examiner he worked as a commercial real estate appraiser in Florida for 15 years. He also worked in the residential mortgage and real estate businesses in parts of the 1970s and 80s.
Lee has been charting stocks and markets and doing analytical work since he was a teenager. His perspective is not of the Ivory Tower. It is from having his boots on the ground and in the trenches of the industries that he analyzes and writes about today.
About Contra Corner
Stockman's vision in creating David Stockman's Contra Corner was that it be "the place where mainstream delusions and cant about the Warfare State, the Bailout State, Bubble Finance and Beltway Banditry are ripped, refuted and rebuked." Toward that aim, Stockman has brought Lee Adler, who is the publisher of The Wall Street Examiner in the Daily Data Dives. He's also assembled other contrarian thinkers on politics, the economy, and the financial markets in the Recommended Reads section, in addition to featuring his own analysis and musings about the current state of the world in Stockman's Corner.
Here's how the new and improved Contra Corner will work…
David will post his best take on salient developments five days per week (save for occasional travel or brief vacations). Each missive will aim to rip, refute and rebuke the false mainstream narratives about a whole range of topics. These topics will include the Wall Street Casino, Bubble Stocks like Tesla and Facebook or Alibaba, the Global Central Bankers' cartel, the worldwide credit bubble and its deflationary aftermath, Imperial Washington's foreign policy follies and the rip-offs, bailouts and racketeering escapades of the nation's beltway politicians, apparatchiks and plain old bandits.
Plus, you'll also receive…
The Day's Top 10 Recommended Reads: One of the biggest compliments David gets from readers are the articles from around the web that he curates for them. He reads hundreds of pieces every day so you don't have to. And he shares the most pertinent one's for you to read.
A Selection of salient Charts-of-the-Day that will highlight in clear and compelling graphical form key financial, economic and political developments and trends.
Lee Adler's Daily Data Dive: A skeptical contrarian view of what the mainstream financial media tells you when they report the headline number for retail sales or the monthly jobs report or the GDP number or any of the rest of the so-called incoming data. We think you have to look at historical context. You have to look through the manipulations and seasonal adjustments and revisions that constantly occur in all these government data. My colleague, Lee Adler will be posting very insightful analysis.
6 Exclusive Virtual TownHall Meetings with David Each Year: Where I'll answer questions about the market, economy and political arenas, and where the total focus will be on a Q&A style interactive session exclusively for paid-up subscribers.
A Permanent Model Portfolio: The investment recommendations and specific allocations that will prepare you as the mother-of-all financial bubbles pops and markets crash...and any updates on our permanent portfolio positions and recommendation to take a gain when warranted.
A Total Library of Essential Investor Modules: Each of these modules will teach you the best techniques for investing in markets. Learn how to properly short the market… use options… place spread trades… use what's known as the "alpha strategy"... prepare for the War on Cash… the best way to buy gold and silver… find bargains after the crash… vet popular investments your broker might recommend like ETFs… and much more.
Curated investment and lifestyle recommendations: We'll give you free access to specific recommendations made by other financial experts in my network. These we be on an ad hoc basis as we find analysis and recommendations that are compelling and fit our thesis.
You'll also start receiving the Daily Reckoning— which will feature my work, as well as other luminaries such as Jim Rickards… Michael Covel… Nomi Prins… and others…
Agora Financial and Contra Corner
In 2015, David Stockman formed a partnership with Agora Financial, one of the nation's leading independent financial research firms and publisher of The Daily Reckoning. The goal of this partnership is to build on Contra Corner's success and further the sites mission to bring Contra Corner to millions of concerned readers. For over 15 years Agora Financial has been warning readers around the globe about the dangers of fiat money… the necessity of fiscal rectitude by government… and showing individual investors how they can manage their own money despite the unholy alliance between D.C. and Wall Street.